Home
Welcome to The Official Bond Bug Spares Scheme website. This site is best viewed in FireFox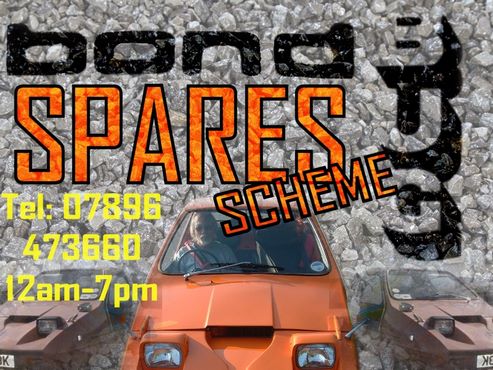 We supply Reliant and Bond Bug parts to owners in many countries throughout the world, we also offer where possible assistance or advice on Reliant and Bug related problems, we can chat through phone or email.
We also stock a variety of parts for the Reliant 850cc engine and gearbox - Reliant range!

---
We are not part of BondBug.com.